When holding an advertising campaign it is of utmost importance to keep track of its performance. Actual numbers show whether your ad is efficient or not, whether it attracts the target traffic or not, whether it encourages user actions or not. CityAds statistics is a quick feedback, and with its help you may adjust your advertising strategy, choosing the most efficient materials and tools.
All CityAds advertisers get access to the powerful analytics solution - detailed reports in Statistics section.
CityAds Statistics solution offers you:
Real-time reports;
Reports on key parameters for any time period;
Flexible configuration of reports with the possibility to save filter combinations;
Reports on conversions;
Convenient search in the report tree;
Display of any parameter on the chart (curve or bar chart);
Skins - additional filters adapting reports to specific features of the selected vertical;
Ability to export reports in CSV, TSV, XLS formats.
Track your conversion in real time.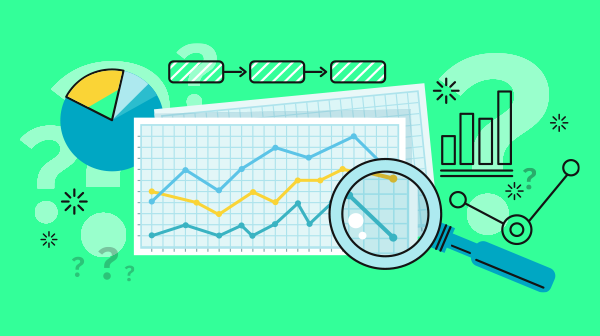 By changing settings, you may also get full information about conversions and overall statistics.
Real-time reporting provides up-to-date information about your conversions and traffic. Here you can find aggregates for the previous hour, as well as statistics by minutes and seconds in the form of two automatically updated charts.
Flexible configuration gives an opportunity to analyze traffic from different perspectives. Looking through tables of reports on main statistic indicators, you can group data by additional, specifying parameters— for example, by dates or by time periods. In case any particular filter combination is used more often than other combinations, you may save it in your profile.
Charts: any parameter may be displayed as a chart to better illustrate its dynamics. By using one chart you may compare up to four different parameters at once.
Skins are filters, ensuring convenience of reviewing statistics in respect of a certain vertical. Each skin is complete with goals, specific for the selected area: for example, registrations and active gamers for the Games vertical, requests or target actions for Finance, orders and sales for Traveling, etc. The corresponding indicators are displayed for each goal (number of achieved goals, conversion ratio, commission, etc.). Information about other verticals is hidden.
You may also get all statistics using API. In case you have your own trackers, you don't have to enter the interface.
Exact and quick reporting tools provided by CityAds will show you the direction to follow in order to achieve maximum conversion.