CityAds offers publishers the best conditions in the CPA advertising market: a low hold (from 3 to 14 days), a wide choice of payment systems to withdraw money, and a minimum payout of 30 dollars.
Payments system in CityAds is simple and transparent. Within three days, the advertiser confirms or rejects your conversions (for example, if the customer canceled the order or filled out only half of the questionnaire).
Then within 14 days CityAds checks your traffic for fraud. After that, the money goes to your internal account. For publishers whose turnover exceeds $5000 per month, verification takes only 3 days.
Transparent payment system at CityAds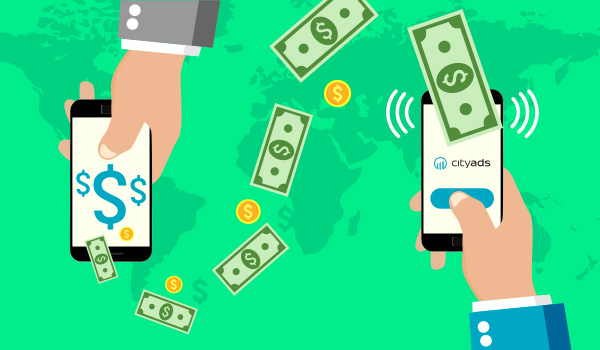 You choose the currency convenient for you, choose one of the available withdrawal methods, register an external account and receive money twice a month (or once a month if you select a bank transfer).
01. Bank Transfer
CityAds transfers payments only to the accounts of the legal entities that have signed a Cooperation Agreement contract with the company. For each scheduled payment, you need to issue an invoice. Bank transfers are taxed according to the legislation of the country in which the account is registered.
Payment schedule: once a month
Minimum payment amount: the equivalent of 300 USD
02. PayPal
PayPal is one of the largest online payments systems.
Payment schedule: once a month
Minimum payment amount: 30 USD
03. Capitalist
If you register in the Capitalist electronic payment system by through our link, you get affiliate bonuses: a year of free maintenance and a free delivery of your card to any country in the world.
Payment schedule: 1st and 16th day of each month
Minimum payment amount: 30 USD
For more detailed information on the system of payments see Office / Finance and Payments sections in your CityAds profile. If you have any questions or problems related to payments, please contact our technical support.